Českotřebovský Vehikl 2019
Basic information about Vehikl competition
Competition is organized by scale modelers club Česká Třebová. On Vehikl competition is all standard categories (planes, AfV, dioramas, ships etc.). Models are judging by jury, no explicit rules are applied. There are several special trophies. You can register electronic before competition and this is highly recommended!

If you need some more information, lets write to me: vrog@seznam.cz or contact me on FB (find Vrog)
ONLINE REGISTRATION:
Last year we have a 700 scale models on tables. Lets go bigger and better!
Come to good competition, good food and beer!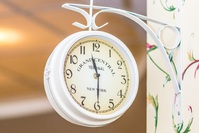 Date and place
9. 11. 2019
Vyšší odborná škola a Střední škola technická Česká Třebová
Skalka 1692
560 02 Česká Třebová
Pardubický kraj

Parking: Parking at competition site is possible

More Informations
Accommodation: not provided, it is possible to use near hotels

Refreshment: a restaurant in the building, there are also lots of restaurants nearby.

Contact: vrog@seznam.cz
Categories
Childrens under 13 years:
Ž1. Airplanes and helicopters
Ž2. AFV
Ž3. Others

Juniors under 18 years old:
J1. Airplanes and helicopters
J2. AFV
J3. Others

Seniors from 18 years old:
T1. AFV 1/72 and smaller - wheeled and half-tracked
T2. AFV 1/72 and smaller - tracked
T3. AFV 1/48 and larger - wheeled and half-tracked
T4. AFV 1/48 and larger - tracked
T5. AFV - towed artillery
D1. Diorama and Vignetten - 1/72 and smaller
D2. Diorama and Vignetten - 1/48 and larger

L1. Aircraft 1/72 and smaller propeller driven
L2. Aircraft 1/72 and smaller jet
L3. Aircraft 1/48 and larger propeller driven
L4. Aircraft 1/48 and larger jet
NEW: L5. Aircraft "detail kit"
NEW: L6. Aircrafts till year 1918
L7. Aircraft 1/32
L8. Helicopters

O1. Other
O2. Paper models

New categories for 18+ years old modelers:
A1. Motorcycles
A2. Civil cars
A3. racing cars (F-1, supersports etc.)
A4. racing cars off-road (rallye atd.)
A5. truck, heavy machines, tractors, bus
A6. truck racing, rallye Dakar etc

F1. Figures and vignetes
F2. Figures and vignetes - fantasy a sci-fi
F3. Busts
F4. Busts - fantasy a sci-fi

P1. ships and sailing ship
P2. submarines

- In the case of unfulfilled categories, the organizer reserves the right to merge them
SPECIAL AWARDS:
Judged by the jury:
Best of Show - The best model of the competition, judged by the jury
The Best in AFV - The Best Model in Technique, judged by the jury
The Best in Aircraft - The Best Model in Airplanes, judged by the jury
Price of plk. Otakar Hrubý DFC - the best aircraft in RAF camouflage

Special awards to 100th anniversary
Vypuknutí Polsko-Ruské války - oceněný model v barvách Polské či Rudé armády do r. (přibližně) 1921
Počátky československého letectví - uděleno k výročí 100 let od úmrtí Milana Rastislava Štefánika
Talvisota - k výročí vypuknutí Zimní války, za modely ve finských barvách
Thematic Awards granted by members of the club:
Memoriál Franty Loskota - cena za letadlo v polské nebo francouzské kamufláži
Českotřebovský kohout - cena Pepy Zavřela za letadlo
Českotřebovská anténa - cena Tomáše Hrdličky za model s pořádnou anténou
Lend-Lease - nejlepší model záp. boj. techniky v barvách Rudé armády